Achieve younger looking skin
NIVEA Anti-Wrinkle +REVITALISING Day Cream 55+
face care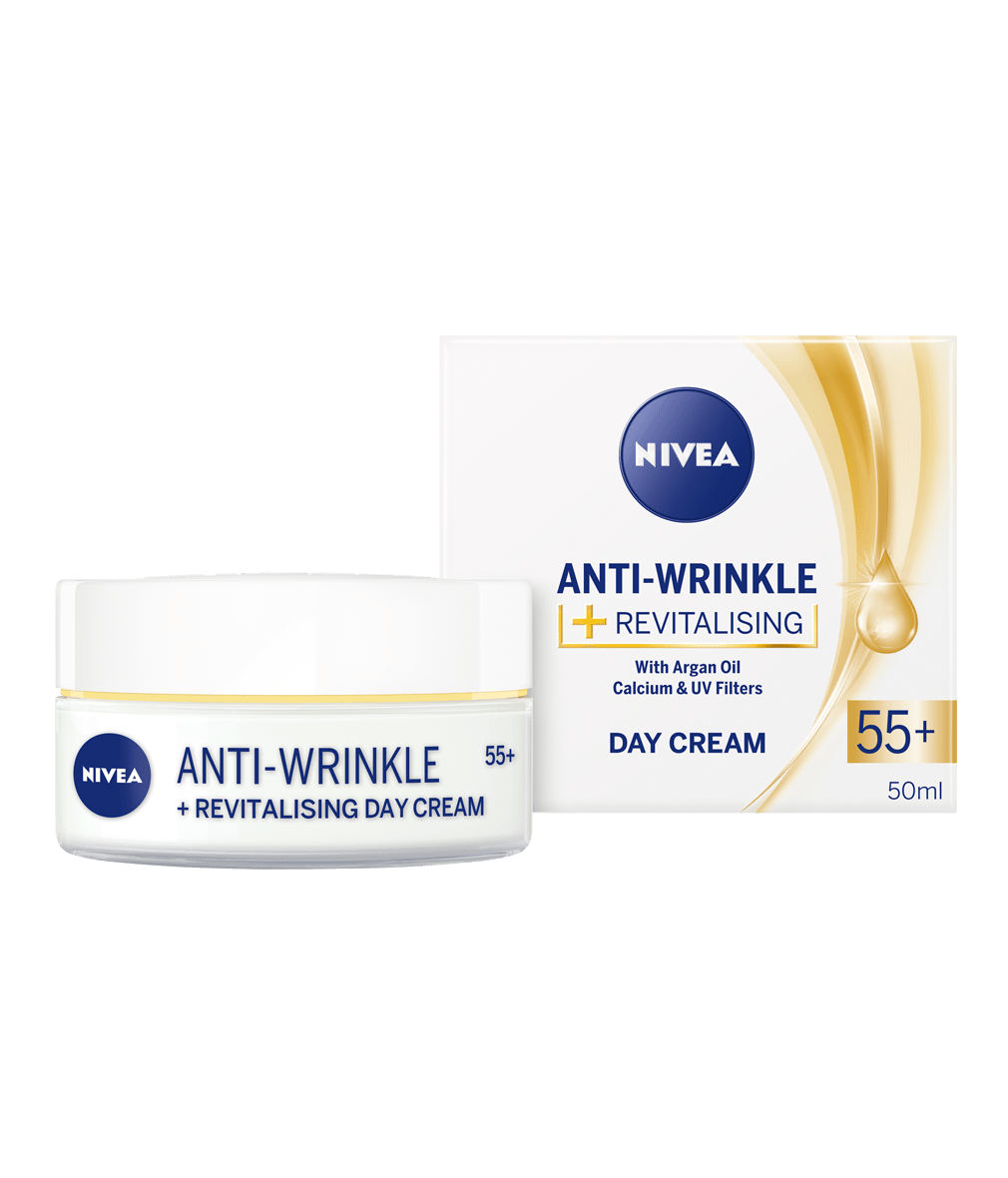 Find out more about this product
Item number: 81281 (812810450007)
Product range: Anti-Wrinkle
NIVEA Anti-Wrinkle +REVITALISING Day Cream 55+ improves the vitality of mature skin and fights wrinkles from within. It contains precious Argan Oil, Calcium and is enriched with UV-filters that help to protect skin against sun-induced wrinkle formation. RESULTS ON SKIN
Warning:
Skin compatibility dermatorologically approved.
customer reviews
What other customers say about NIVEA Anti-Wrinkle +REVITALISING Day Cream 55+
Have you used this product before? We would love you to share your experience with us!
Write review
Close
Report abuse
Are you sure you want to report this review / comment as abuse?